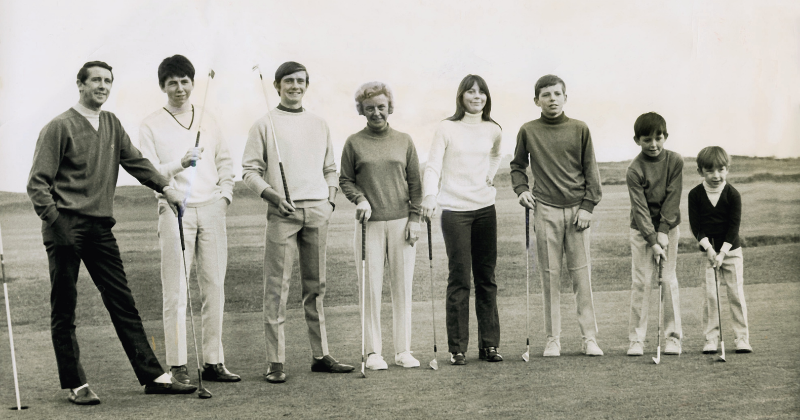 Comments Off

on The Fire Pit with Matt Ginella: Joe Carr's life and legacy
The Fire Pit with Matt Ginella: Joe Carr's life and legacy
On this Father's Day, a tribute to Joe Carr, who, along with his wife, Dorothy, raised six kids in a house overlooking the second green of Sutton Golf Club in Dublin, Ireland.
Carr won three British Amateur Championships and was a semi-finalist at the 1961 U.S. Amateur at Pebble Beach. He won six Irish Amateurs, 12 West of Irelands, 12 East of Irelands, three South of Irelands, played in 10 Walker Cups, and in 1991, was the first Irishman to become captain of the R&A. In 2007, Carr was inducted in the World Golf Hall of Fame by Jack Nicklaus.
We hear from Nicklaus and three of Carr's sons: Roddy, John and Marty.