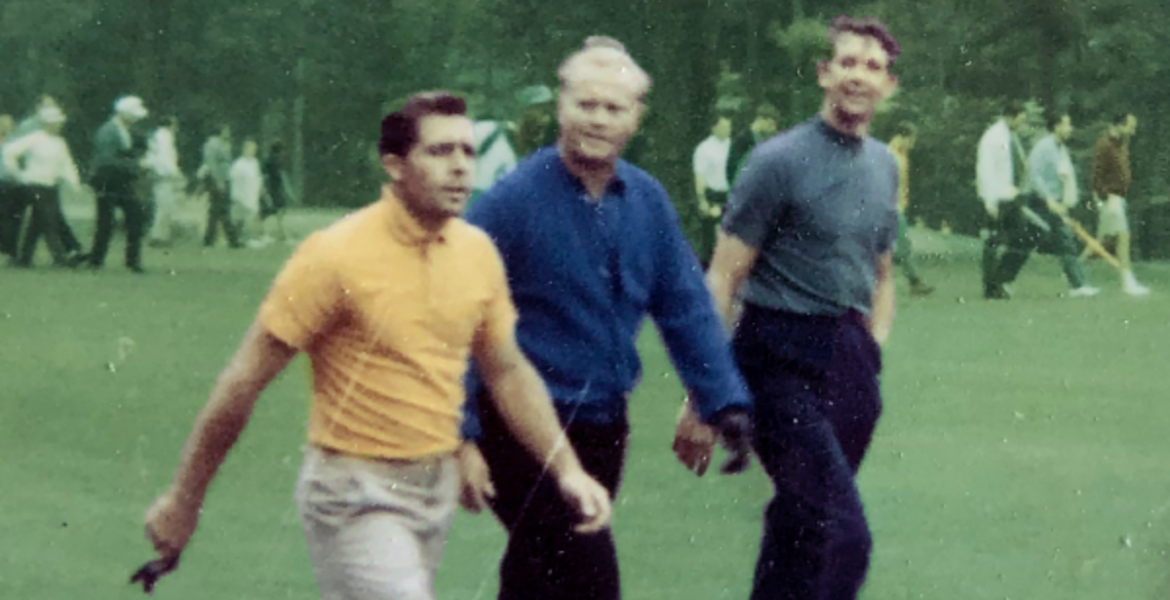 Comments Off

on The Carr Association with Augusta
THE CARR ASSOCIATION WITH AUGUSTA
This week the US Masters will be played for the first time in November. As the golfing world prepares for a very different tournament this year, we wanted to share with you the story of JB Carr's invitation to play in the Masters and his three consecutive appearances in 1967, 1968 and 1969.
JB received a special invitation to play in the Masters from Clifford Roberts, the same year he became the first Irishman to become a member of the Augusta National GC. He would also be the first Irishman to play in the Masters Tournament. Over the years he had become good friends with fellow amateurs Bobby Jones and his wife Mary and also US President, Ike Eisenhower. JB went on to host President Eisenhower at Portmarnock Golf Club years later, playing the golf course in a convertible Rolls Royce!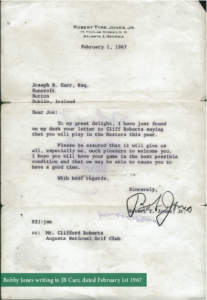 On arrival at ANGC for his first Masters Tournament, JB was informed he would be staying in the Crow's Nest, an open-plan room on the top floor of the clubhouse reserved for previous and reigning Amateur Champions. He learned soon after that he was to play his opening round with defending champion, Jack Nicklaus.
They played in front of 5,000 spectators, with shouts of "Go get him Jack" from the crowd often followed by, "and you too Irish". It transpired that JB shot 76/74, with defending champion Jack Nicklaus scoring 72/79. JB qualified and Jack didn't.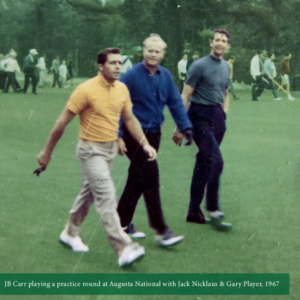 JB Carr playing a practice round at Augusta National with Gary Player & Jack Nicklaus, 1967.
The following year in 1968, JB was paired with another previous champion Arnold Palmer and his loyal supporters fondly termed 'Arnie's Army'. Shouts of "Go Arnie" were followed by murmurs of "and you too Irish". JB shot 75/73 and Arnie 72/79. JB made the cut, Arnie missed out.
Sitting down to eat at the International Players dinner on Friday night, Cliff Roberts remarked. "Well now, we're thinking of inviting Carr back again next year, but who in the name of god will play with him?"
The following year in 1969, JB was paired with Sam Snead. They both missed the cut.
We hope you enjoy the week ahead.
Marty Carr
CEO Carr Golf