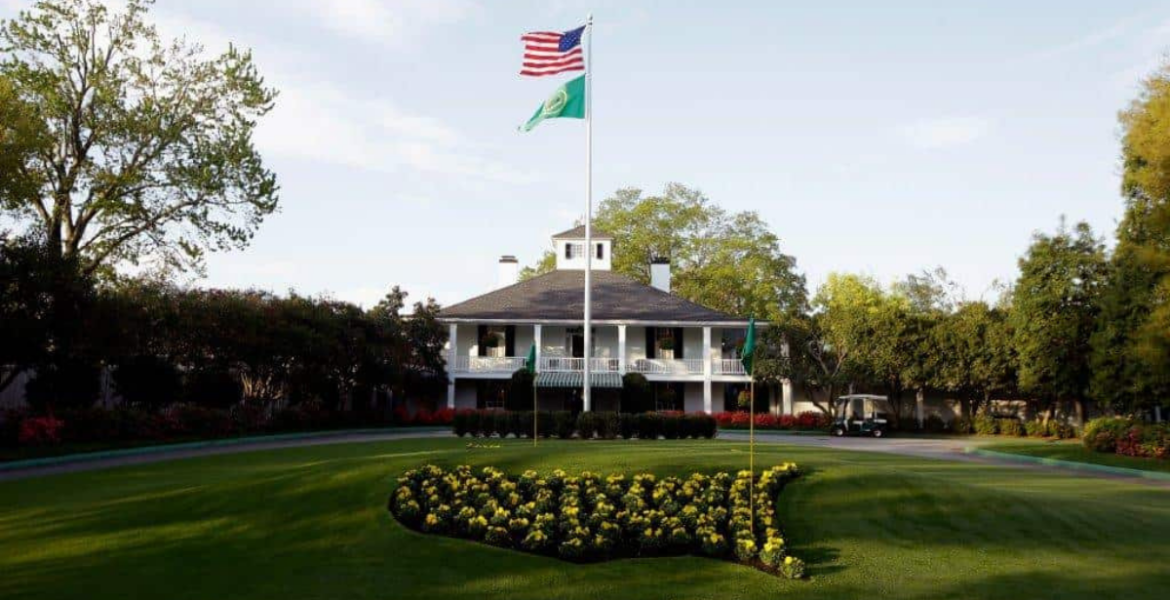 Comments Off

on Roddy Carr: Masters winner will have every sinew of their being tested
No matter how many times you go there, when you drive through the unassuming main gate off Washington Road and look into nature's tunnel of old magnolia trees, it's like entering Narnia. It's mesmerizing. It's simply another world, crafted the old-fashioned way, where less is more and integrity, manners and respect rule. It's Augusta – the one and only.
There isn't an invitee (player) who doesn't get a tingle down their spine or anticipate the moment they arrive at Augusta for the Masters. For the hundreds of thousands of patrons who have attended the Masters, they never forget their entrance and that warm and sincere "welcome to the Masters" spoken with a deep Southern drawl and pride by every security guard they meet. For the 50 millions-plus golf fans around the world it is the official opening of the golf season and the most eagerly awaited Major of the year – every year.
The players know that to win the Masters it will test every sinew of their being. If they have a weakness – Augusta will find it. Whether it be emotional, psychological, swing, nerve, pride, fear, impatience, aggression – there is and will be no place to hide and the world will be watching. Ask Jordan, Rory or Greg.
It is the most exquisite and excruciating test of golf that exists in the world. There is no rough at Augusta. It is not required as a defence mechanism. The foundation of the design is based on subtle strategies built into the greens and surrounds that constantly tease, bait and dare the world's best players. The margins of risk and reward are extreme, as are the consequences.
It's a place where players over the years have learned that they are fallible. I will never forget watching Seve when I managed him in 1986 duff that four iron into the water at the 15th hole when in contention on Sunday. It was the first time in his life he had ever hit a shot fat under pressure. It was the turning point of his career, he was never the same after that one shot. Jordan Spieth experienced the same but was young and strong enough to turn that adversity into a positive which he proved by winning The Open.
Jack Nicklaus, with whom I am now lucky enough to work, has six Green Jackets sitting in his closet. Why? He is not only the greatest player of all time but he is the best strategist in golf. His design philosophies have grown from his love of Augusta and St Andrews. He understands the DNA of the Georgia masterpiece and especially Amen Corner. His love affair with Augusta, his admiration for its founder Bobby Jones and the integrity he stood for, is all part of the make-up of Jack Nicklaus. It was only fitting that Jones should bestow on Nicklaus one of the games great 'kiss goodbyes' in 1986 when Jack shot 30 on Sunday to win his final Major with his son Jackie on the bag. Who will ever forget that iconic putt on the17th!
I wonder now, and this week especially with all the recent hype, if Augusta will look as kindly on the man who seemed destined for years to beat Nicklaus's record of 18 Majors. Tiger adores Augusta as much as he loves St Andrews.
Tiger went to the 2015 Open in St Andrews with a view to making his comeback. He looked sharp, ready and confident – maybe even a little arrogant. The Old Lady of St Andrews, perhaps a little peeved at his previous errant behaviour, had other ideas.
I sat on the top of the giant stand on the first hole alone and watched the scene unfold. Tiger hit a four iron off the tee, leaving himself a simple wedge over the famous Swilcan Burn to the plain first green. He chili dipped it into the burn and I looked up into the clouds to see if I could see the Old Lady of St Andrews looking down as she drove a stake through the heart of the Tiger on his second shot of the round one. Tiger disintegrated in front of my eyes, crushed, fallible, humbled and broken. I could almost hear her whisper, 'did you really think I would let you make your comeback here Tiger?'
America is a different place to Scotland. America forgives easier. They want their heroes who have said sorry and taken their medicine to make comebacks after they fall. The depth of the support and affection for Tiger in recent weeks has been palatable. I believe it has even surprised Tiger and has caused him to emerge from his shell to smile and be happy again. It's a joy to behold as is the 'skelp' he is giving the golf ball again.
In the past Tiger dominated with his power and the intimidation of his fellow players. He no longer has those cards in his hands. They no longer fear him and Rory, Dustin and Bubba can cruise it past him. The ace he does have up his sleeve is a burning, passionate, obsessive desire in his heart the likes I have never seen in any player to win another Major. It would be Tiger truly reborn and cement his legacy.
Will it happen?
Not if Rory plays and putts like he did two weeks ago. Nobody can beat him when he's on like that, not even Tiger. Spieth has the patience and determination always to win. Bubba has the power, creativity and shot-making that produces winners at Augusta. Will Phil get his final kiss goodbye? Will Ricky putt his way into history. Can a young Spanish rookie like Rahm win at Augusta? Can Sergio win a second Major or remain like Tom Kite with a maiden only? Can Dustin overpower the course? Will the dogged Rose outlast them to the winning post like in US Opens?
Nobody knows but what we do know is that whoever dons the coveted Green Jacket on Sunday night will have earned it with blood, sweat and tears having experienced both agony and ecstasy along the way.
---
Roddy Carr's father Joe played at the Masters three times and was Ireland's greatest amateur golfer, playing a record 13 Walker Cups. Roddy followed in his father's footsteps, and as a 21-year-old he scored three and a half points out of four as Britain and Ireland won back the trophy at St Andrews in 1971 for the first time since 1938.