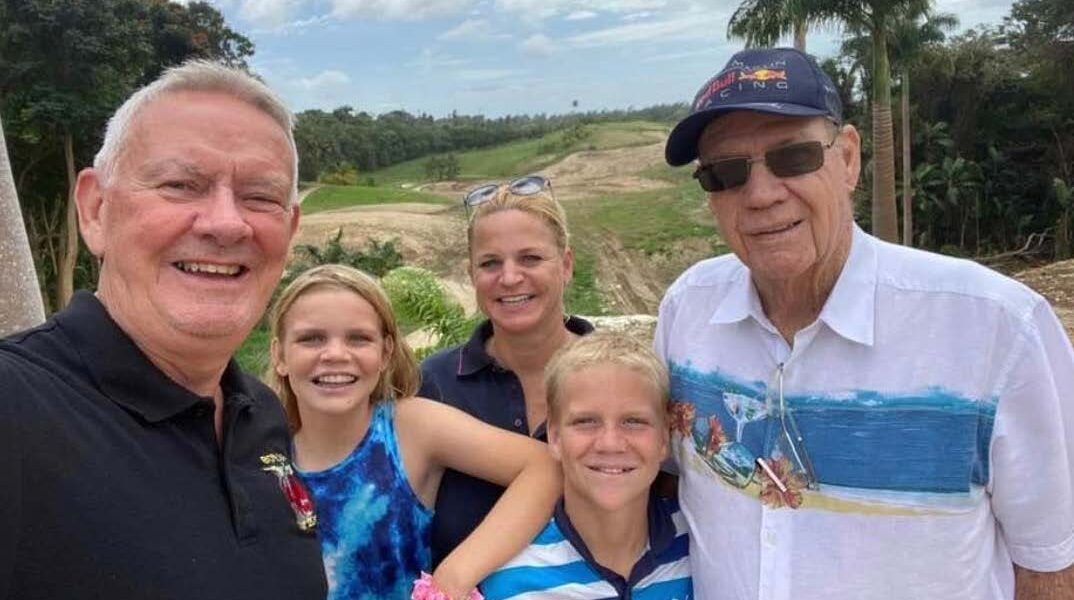 Comments Off

on RIP Ralph Johnson
RIP RALPH JOHNSON
By Roddy Carr
Being from Ireland and having traveled the world playing golf, I have come across some truly great characters in my time. People who lived life as if every day was their last. I was always fascinated by these personalities as you never really knew what made them tick or what they might do next. People are drawn to them and their inner charisma like a magnet.
My first meeting with Ralph Johnson was an October day in 1998 when he approached the owners of Sandy Lane to see if they would fund the rebuilding of 'Durants' as it was known then, now the Barbados Golf Club. As their consultant, they asked me to have a look at the proposition. I did and told them I thought it could work as a 6/10 – US$100 model for the 2,000 hotel beds on the South Coast. They declined but I took it home, slept on it, and met with Ralph the next day to explore the opportunity myself.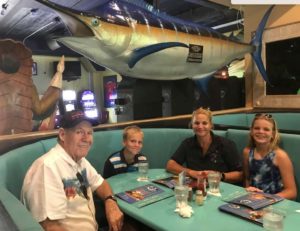 There was a powerful inner self-assurance about Ralph, a feeling of old-fashioned honor that reminded me of my father and his bookmaker friends. You knew that if you shook hands with this man, he would always honor his word. I shook hands with him that day and we embarked on a journey that has lasted 22 years. He was the person that made BGC happen. He was the one that removed the many obstacles that only a local of his stature could deal with. From meetings with Owen Arthur and Sir Harold St. John to convincing BTII to contribute the land into an SPV public company, to getting 382 locals to buy shares to support the building of an affordable 'Golf for All' golf club and provide the South coast with a valuable high yield tourism attraction. All Bajan golfers, who have enjoyed BGC over the last 20 years, owe Ralph a debt of gratitude.
One of Ralph's biggest regrets was that he took golf up so late in life in his fifties. He was a natural hand-eye – bat ball athlete from the many other sports he played, and it came easy to him. He learned quickly to the detriment of his friend's wallets that you 'drive for show, but you putt for dough'. He was deadly around the greens!
His greatest joy in life was not the multitude of his own sporting achievements but those of his son James who has been the best Amateur player in the Caribbean over the last 20 years. In recent years he adored watching his youngest son Jason take to the game like his older brother. My last memory of Ralph playing golf was about a month ago taking his beloved Jason and Jade to the practice ground at BGC and then afterward having some banter at the bar over several XO's with his many old friends. Ralph had time for people, he was a good listener.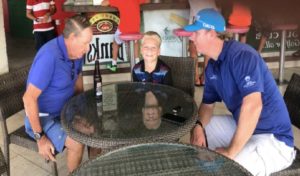 Few know how much he gave back and the number of people he helped along the way. One mutual friend told me after he heard that Ralph had passed how one day Ralph had called him to his house, sat him down, looked him squarely in his eyes, and said, "if you ever need anything, and I mean anything – just call me". He meant it and it made a huge impact on my friend who decided to stay and live in Barbados with his family. One of his oldest friends at BGC commented to me the day before he passed, "Ralph was a true diamond, with a few rough edges!!"
He loved his fast cars and was famous for the way he drove them both on and off the track. He also loved his sailing and was a legend of the seas at the Barbados Yacht Club. There wasn't much he hadn't tried his hand at by the time he reached 80.
His true love however was for his large extended family who idolized him. He died surrounded by the love of his wife Isabel, who minded him tenderly to the end, and all his children at home in his own bed, on his own terms and by the sea. In motoring terms Ralphie had 200 years on his life clock – it was a life fully lived and loved. You left your mark Ralph and will be remembered and forever loved.
Goodbye, my friend.
Roddy Carr