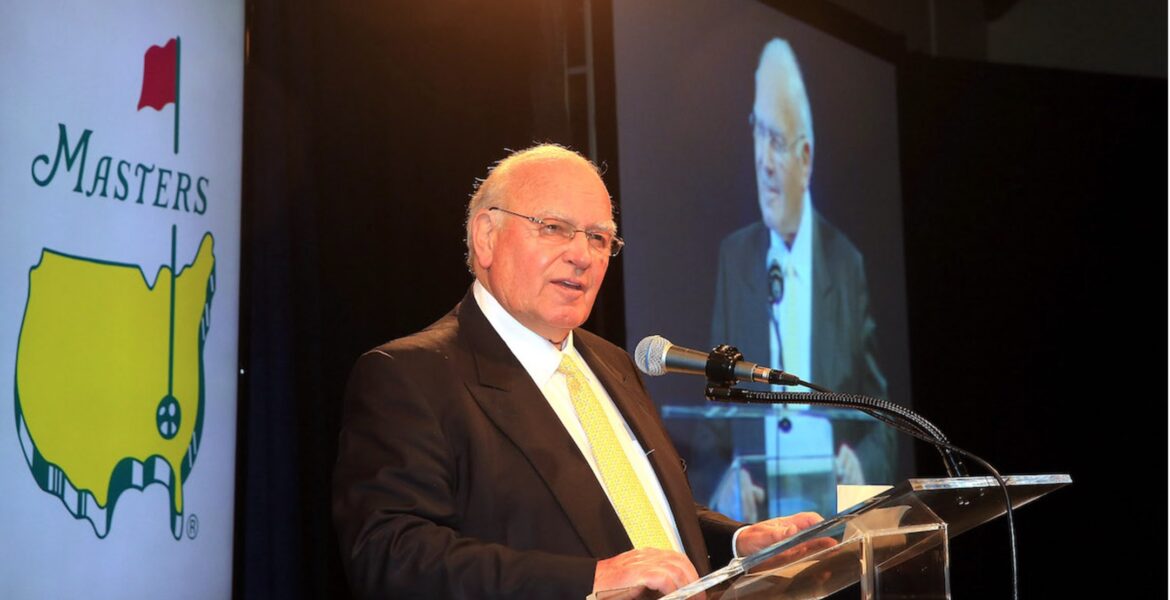 Comments Off

on RENTON LAIDLAW RIP
RENTON LAIDLAW RIP
Renton was a kind and humble gentleman of substance, rich with many deep friendships from the wide world he travelled for golf. Admired by his peers, he was highly respected in every corner of the highest echelons of golf, from Augusta, to the R&A to the USGA & PGA Tour. Wherever he went, he had friends.
He was great company and a good listener with a constant twinkle in his eyes. He loved a good story, particularly one with a bit of Irish 'craic' and devilment. His spontaneous, unique and almost Celtic high pitched laughter outbursts were a joy to behold, and they came often when in his company.
I had the pleasure of commentating with him on many occasions. He generously passed on his knowledge to this broken-down Tour Pro, setting out a new career path. He did the same and became a great friend to my tour brother, Warren 'Humperdink' Humphries. Great commentators like Renton and Peter Allis understood the importance of silence at times when nothing needed to be said. When pictures paint the tension of a moment. Renton got this.
He will be forever remembered at the golf writer's dinner at the Open for his own, unique rendering of a Scottish 'grace'. I was privileged to attend for many years, it was a joy to behold and fitted like a glove in a setting steeped in the history and tradition of the game. Attended by his peers, dignitaries and past Champions from around the world, everyone loved it. He would hold court before and after dinner, reconnecting with his many friends. It was the last time I spoke to him.
He loved Sunningdale and lived within walking distance of the Club. It was his home from home in London. it was often full of 'insiders' from the golfing world, who would sit on the beautiful veranda that overlooked the picture-perfect golf scene, shooting the breeze about golf and life.
His passing is a great loss to the world of golf and he will be truly missed.
Roddy Carr
Oct. 2021