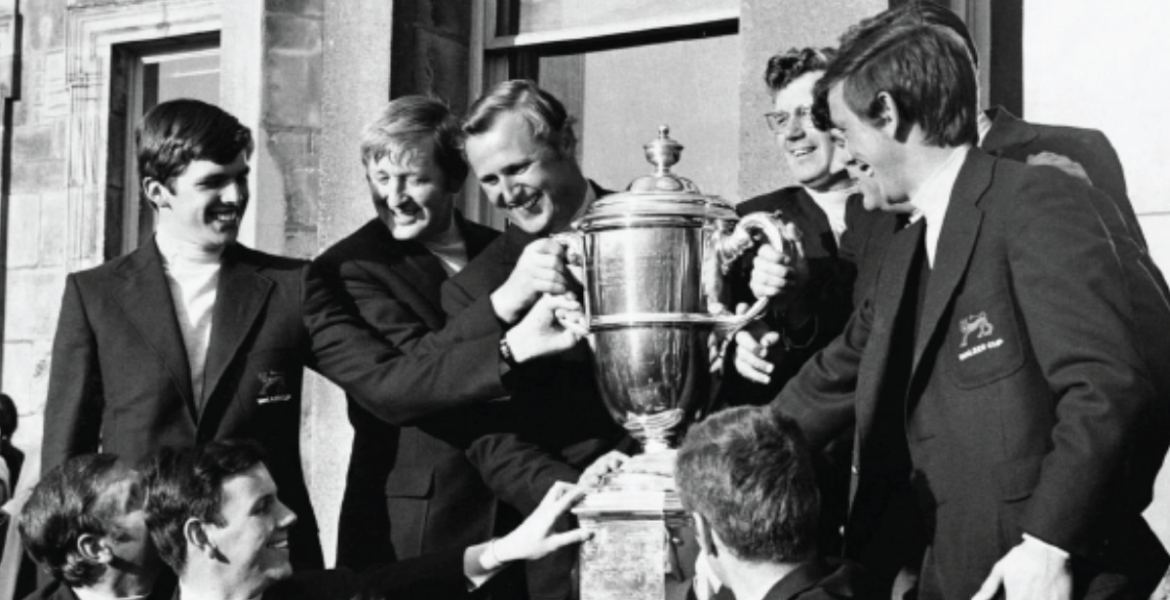 Comments Off

on Remembering 1971 Walker Cup, 50 years on
REMEMBERING 1971 WALKER CUP, 50 YEARS ON
As we reflect on the US's recent 14-12 victory over GB & Ireland in the 48th Walker Cup at Seminole Golf  Club earlier this month, we wanted to share this lovely article on the unforgettable 1971 competition. John Hopkins from Global Golf Post remembers words from team Captain Michael Bonallack, Britain's greatest post-war amateur golfer, spoken over 40 years ago.
Though this excerpt from the author made us smile.
Roddy Carr was the second of JB Carr's six children, a young Irish golfer of considerable ability even if he was not so good as his father. "Roddy was just like Joe," Bonallack said. "He had real flair. He could be very good or not so good." Marty Carr, a brother of Roddy, explains his own golfing skills thus: "I've got the name but not the game." Roddy Carr had both the name and the game.
At St Andrews, Roddy had the bonus of having Tip Anderson, the legendary St Andrews caddie who carried the Open bag of Arnold Palmer, an arrangement made by Joe Carr. "Tip was always there," Carr recalled. "I never saw him and never heard him but whenever I needed him he was there. All I had to do was to put my hand out and Tip would put the correct club into it. We had a great sense of each other. It was beyond belief."
On the 18th green in the first day's foursomes against Steve Melnyk and Vinny Giles, Carr had a 2½-foot putt on the 18th.
"I was down on my haunches and Tip was hanging over me," Carr said.
"I said: 'left half, Tip?'
"He said: 'right lip, Roddy.'
"I said: 'are you sure, Tip?'
"He said: 'absolutely sure.'
"Somehow I jerked the ball in, and we won our match 1-up."
To read the full, thoroughly enjoyable article, click here.