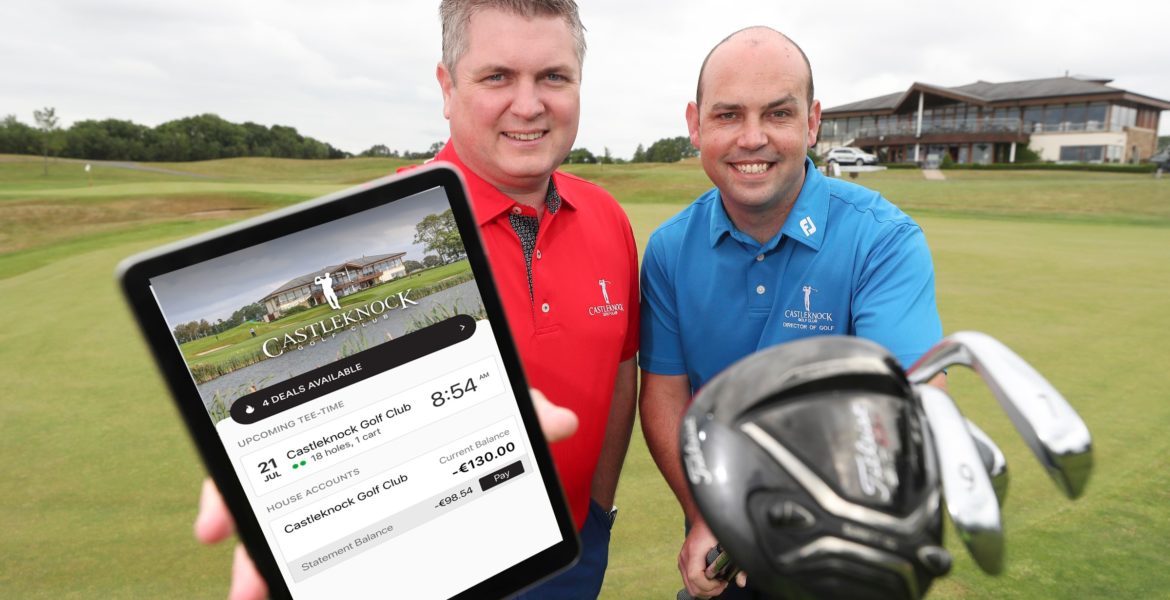 Comments Off

on Technology Key To New Golf Management System
Embracing technology and a data driven approach, Carr Golf, Ireland's leading golf club management agency has completed the transition to a new golf management platform at five of its golf venues.
The move to Chronogolf, used by 500 golf clubs worldwide which includes many North American country clubs, demonstrates Carr's vision to bring world class technical developments to Irish golf, improving members, visitors and golf managers experiences.
Ed Pettit, Managing Director of Carr Golf Managed Services, announced the partnership with Chronogolf. "Having invested heavily in resources and new technologies across the business, the lack of an integrated golf club management platform has long been a bugbear. After an exhaustive international search, we identified Chronogolf as an innovative, intuitive and affordable operating system. It further enables a customer focus and brings the latest booking technologies to over 3,000 members and 40,000 visitors at our managed golf venues."
For golfers, the software provides a streamlined booking process and member visibility of their accounts across golf, pro-shop, snack bars and restaurants. Bernard Hudson, President of Castleknock Golf Club, where over 900 members now use the software, commented, "From a members' perspective, it's easier and quicker than the old system to book golf, and our accounts are visible online. The mobile app is user-friendly and the ability to view your reservations at a glance is a great benefit. Knowing Carr Golf and Chronogolf will add new features to further enhance the platform gives us a great confidence in the system going forward. Golf clubs have to move with the times, and we are glad to be one of the first to embrace new technologies."
CEO and Co-Founder of Chronogolf, JD St. Martin said, "This recent transition to Chronogolf software at Carr Golf represents an important step into the Irish market. Developments we've tailored for Carr Golf will enhance the member experience, enable insightful tee sheet management and integrate POS solutions with mobile optimised technology. We are proud to bring Carr Golf into our family of over 500 courses worldwide."
ENDS
For more information, contact Deirdre O'Connell, Head of Marketing Services at Carr Golf.
*****
If you are interested in understanding more about Carr Golf's management processes and systems, please leave your details below and one of our team will be in contact with you shortly.