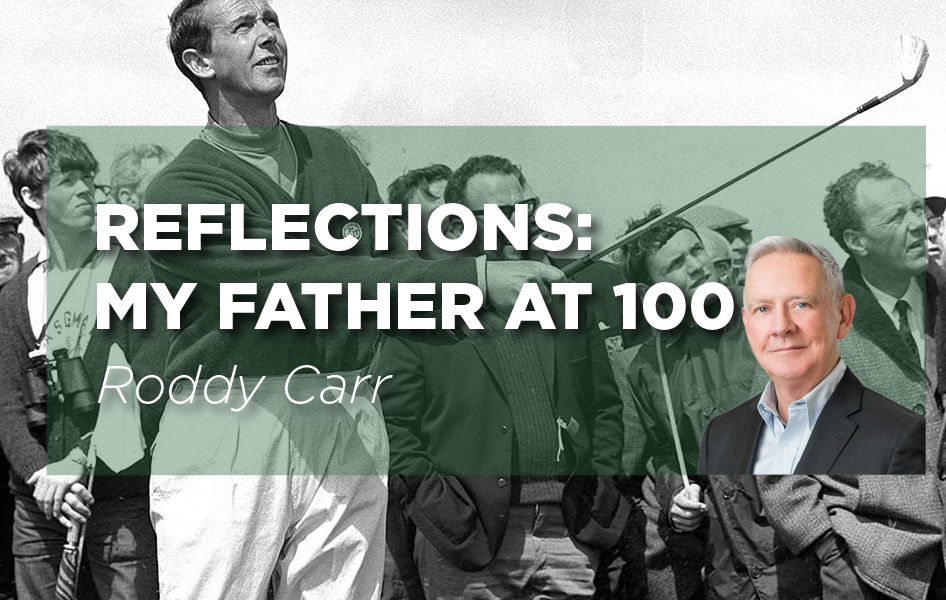 Comments Off

on REFLECTIONS ON MY FATHER AT 100, BY RODDY CARR
Reflections on my father at 100, by Roddy Carr
Joseph 'JB' Carr is Ireland's greatest ever amateur golfer, though to his six children, of which I am the second eldest, he was simply 'Pop'. Whilst I'm sure Pop would shy away from fuss surrounding his 100th birthday (he didn't embrace the thought of growing old), his decorated life deserves to be celebrated.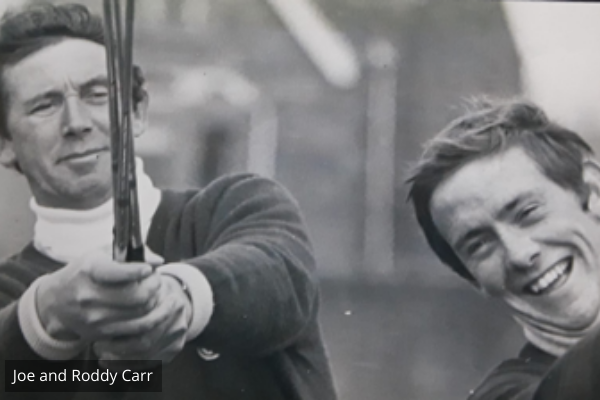 I was fortunate to know Joe Carr, the golfer, still winning Championships. We'd travel at home and abroad together representing Sutton GC, Leinster and Ireland until 1969. I was in awe at how this humble man, my father, was a revered superstar everywhere he played.
I would regularly caddy for JB, and observe his opponents thanking him with a broad smile for the 7/6 (dog license) thrashing he'd just inflicted on them. If beaten, JB would lose more graciously than he won.
Pop received his many awards with grace and humility over the years. His most treasured in 1961 was richly deserved, the Bobby Jones Award was bestowed on JB in recognition of his sportsmanship and international ambassadorship of the game.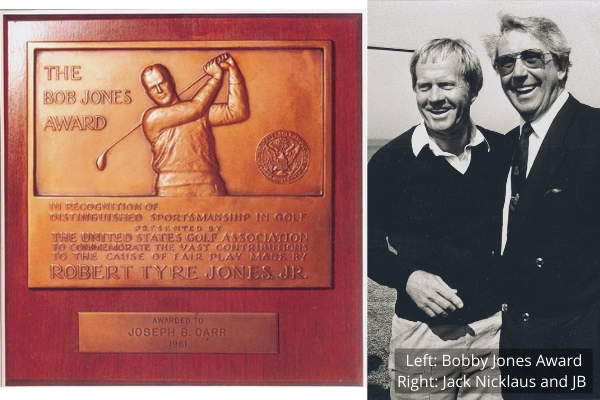 JB loved the 'craic' with his friends when out shooting, fishing, sailing, playing snooker, backgammon, bridge, poker and golf. Legends of the game were drawn to his fun personality, love of life and betting. Jones, Cotton, Nicklaus, Palmer, Snead, Player were all great friends of JB.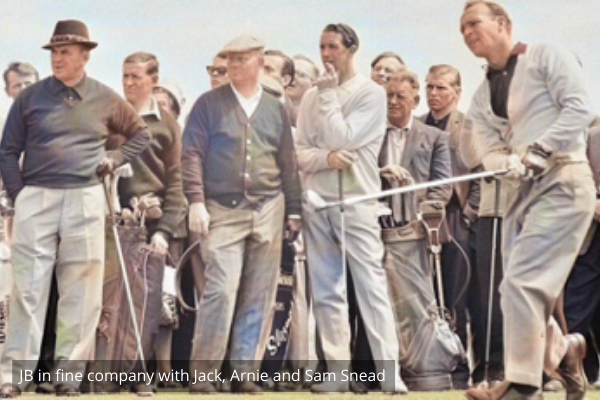 Behind the man was his wife and rock, Dor Carr, our wonderful mother. When I reflect on the evolution of Joe Carr, the player and brand, the role my mother played cannot be over-stated. As I grew older, it became clear how influential she was in managing JB's career.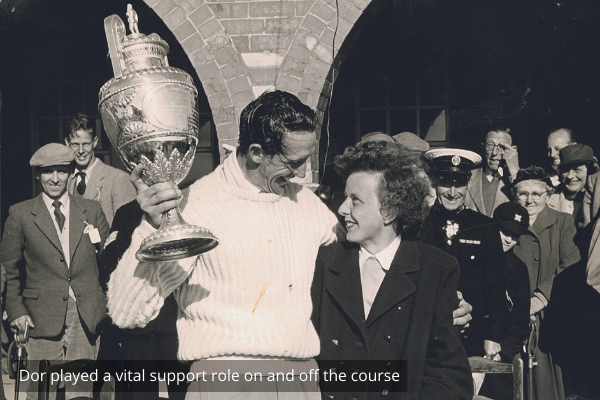 Behind the scenes, Dor Carr took care of everything. If managing a household of six kids (plus friends!) wasn't enough, my mother would write JB's speeches, manage his travel and each Christmas send over 500 cards with a family photo to friends across the world.
I treasure the Christmas cards I still receive from Barbara and Jack Nicklaus each year, always accompanied with a photo of their growing family. Jack mentioned the 'Carr cards' when I first met him in 1967, the idea must have stuck with Barbara and himself. The bond between the Nicklaus and Carr families went beyond the course. Jack opened the new Sutton Golf Club clubhouse on a candle lit night in 1990 and later also inducted JB into the World Golf Hall of Fame in 2001.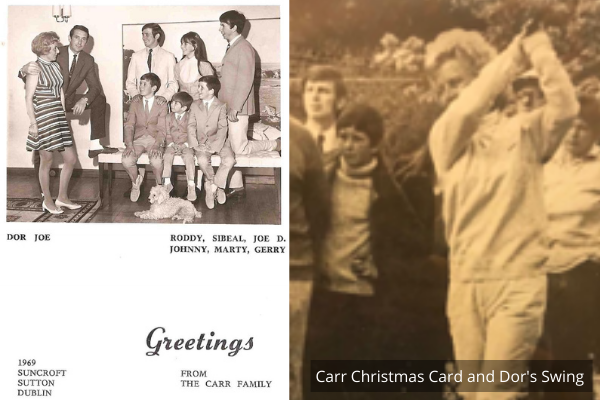 Joe and Dor Carr were a great team. My mother would walk along the fairways during JB's match play Championships and watch quietly, perched on her umbrella seat-stick. The two had an understanding, when Pop went 3-Up, mother would head back to the car to make sandwiches before his afternoon match. As kids we once questioned it, "No man alive can win four holes off me", came the reply.
The South of Ireland Championship in 1969 was JB's last major victory. I was caddying for him, having missed out on the match play stages. "I'll show you how easy it is to win one of these", he proclaimed on the first tee of his first match, before cruising through the week and crushing opponents in his wake. However, the 1969 Championship final didn't quite go according to plan, five holes in at Lahinch, JB was 3-Down to great pal and bookie, Noel Fogarty from Royal Dublin GC.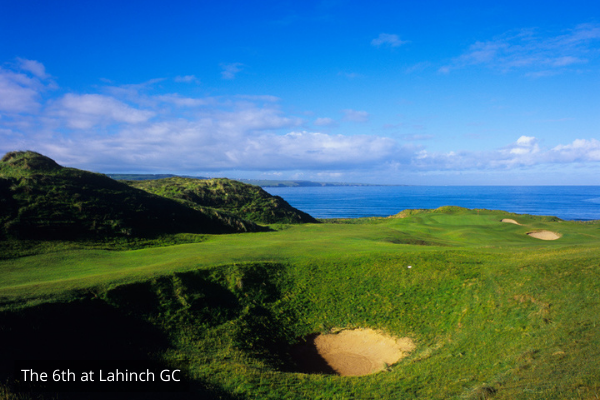 As we walked to the Dell (6th) hole tee box, I stopped JB with fright in my eyes to ask how he'd deal with being on the receiving end of his own 'understanding'. With great calmness he replied "If I don't lose another hole, I will win by two and one". He didn't quite keep his word, though still won on the 18th! His strategy to not panic and not chase the match was classic of great 'mano de mano' champions like JB.
Pop taught me everything he knew about golf. One of the great shot makers, JB was gifted with immense raw power. Many times' when playing or caddying with my father I'd approach his ball nestled thick in rough or gorse and assess it grimly, thinking "wedge it back on the fairway".

Though that wasn't JB's style. He would stroll casually to his ball, take one look and reach for his pin-headed Persimmon 4-Wood. Not so much a shot, more a mini earthquake would follow. A mauling of earth with such force that the ball had no option but spring into flight. It was a sight to behold, one that could break the hearts and minds of shell-shocked opponents.
In his later years, Pop kept a positive mind that was younger and sharper than his golf weathered frame. As he entered the closing chapters of his life, JB kept as focused and active as ever. Awarded the honour of being the first Irishman to Captain the R&A in 1991, he embraced the role and enjoyed junkets across the world.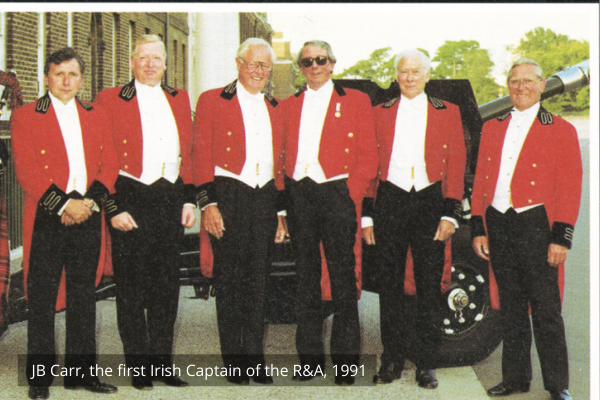 JB played an instrumental role in the design of Old Head Golf Links in the mid-1990s, with Ron Kirby and owner John O'Connor. He also worked with old friend Dermot Gilleece on 'Breaking 80', a biographical tale that chronicled JB's incredible life, published in 2006.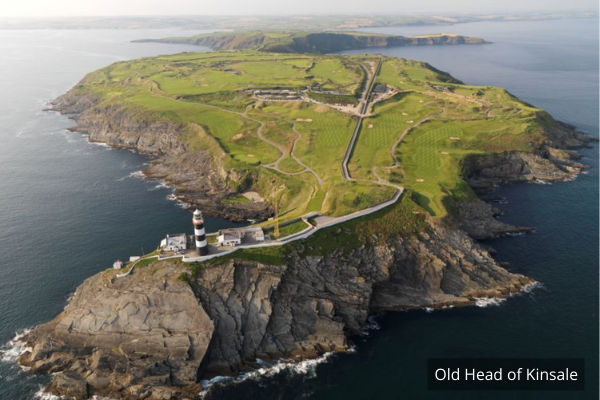 Pop was a self-proclaimed lucky man in life. Never more so than in his later years when he married Mary Carr. Mary and JB shared fun and love together, she cared for him all the way to the end.
Joseph 'JB' Carr led a full life. To those who knew him, he is remembered fondly with a smile and a twinkle in their eyes. Just as he would have wished.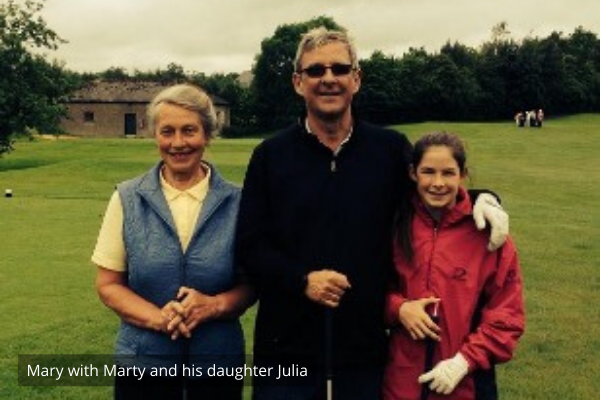 Happy Birthday Pop.
Roddy Carr