CARR FAMILY AND THE WALKER CUP
As the US and Great Britain & Ireland teams prepare for their tussle at Seminole Golf Club this weekend, you may be interested in the key role the Carr family played in the Walker Cup for almost a quarter of a century.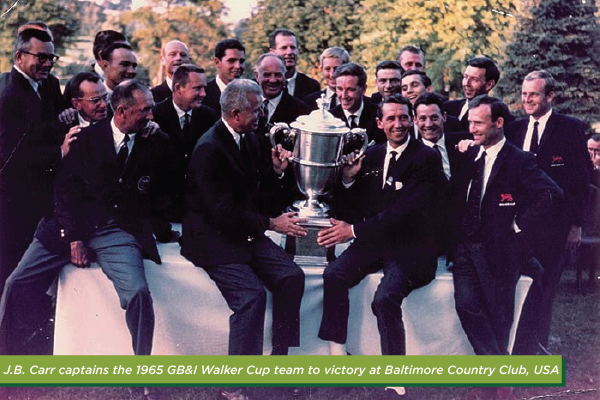 J.B. Carr is the most capped player in Walker Cup history, playing in a record eleven consecutive matches from 1947 to 1967, including non-playing captain in 1965 and playing captain in 1967.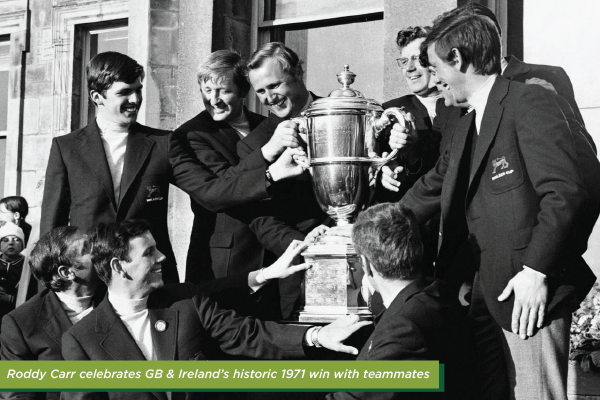 Roddy Carr was to follow in JB's footsteps, playing in the 1971 matches, captained by JB's great friend Sir Michael Bonallack.
The match turned out to be one of the great upsets in Walker Cup history, with Roddy Carr sinking a 30-foot putt on the 18th at St. Andrews to win the matches for GB&I for the first time since 1938.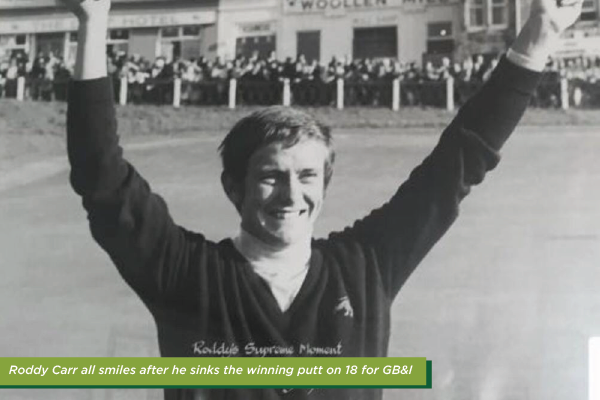 'Tip' Anderson was Roddy's caddy. Tip had previously caddied for Arnold Palmer and was J.B.Carr's bagman when J.B. won The Amateur Championship at St Andrews in 1958. Roddy was 1-Up heading down 18, both players on the green in regulation. Roddy, first up from 30-feet with his opponent only 10-feet inside him, may have afforded himself two putts. With the help of Tip's eye and read of the legendary 15,570 sq. foot green, he needed just one. A clutch putt.
"When the ball fell in, my Dad came running onto the green, totally against protocol. He had been more nervous watching me than he ever was playing. And he gave me the biggest hug. It meant so much to him."

Roddy Carr
I was 9-years old at the time, so my memories of that golden afternoon are hazy. Though I recall sitting nervously by the phone at home in Sutton, Dublin with my mother, waiting for updates to be called through from St. Andrews.
Celebrating its 50th anniversary, much has been written about that epic Old Course contest in 1971 and I've devoured every word. No-one told the full story more evocatively than Golf Digest's John Huggan. If you are yet to do so, it really is a cracking read.
Enjoy the tournament this weekend and may the best team win.
Yours in golf,
Marty Carr