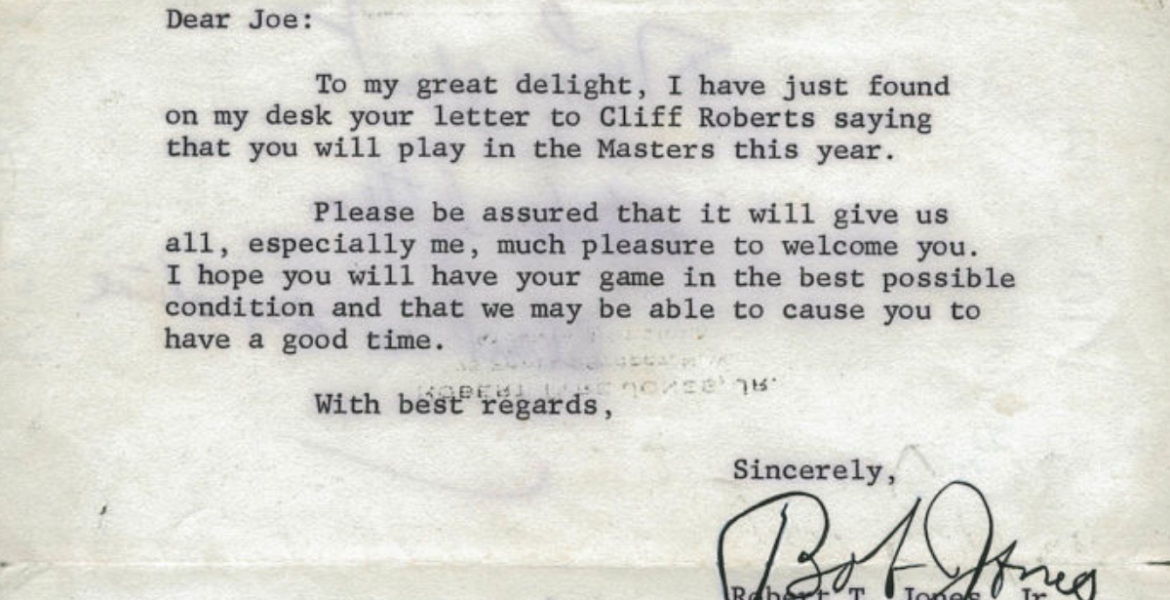 Comments Off

on Augusta On My Mind by Marty Carr…
In this the week which was supposed to be the first major of the year, the US Masters, we thought it would be appropriate to share the story of JB Carr's invitation to play in the masters and his three consecutive appearances.
JB was invited to play in the Masters on a special invitation from Clifford Roberts, the same year he became the first Irishman to become a member of the club. He would also be the first Irishman to play in the Masters Tournament. Over the years he had become good friends with fellow amateurs Bobby Jones and Ike Eisenhower, the latter whom he hosted at Portmarnock Golf Club years later. The enclosed letter from Bobby Jones was written on February 1st, 1967.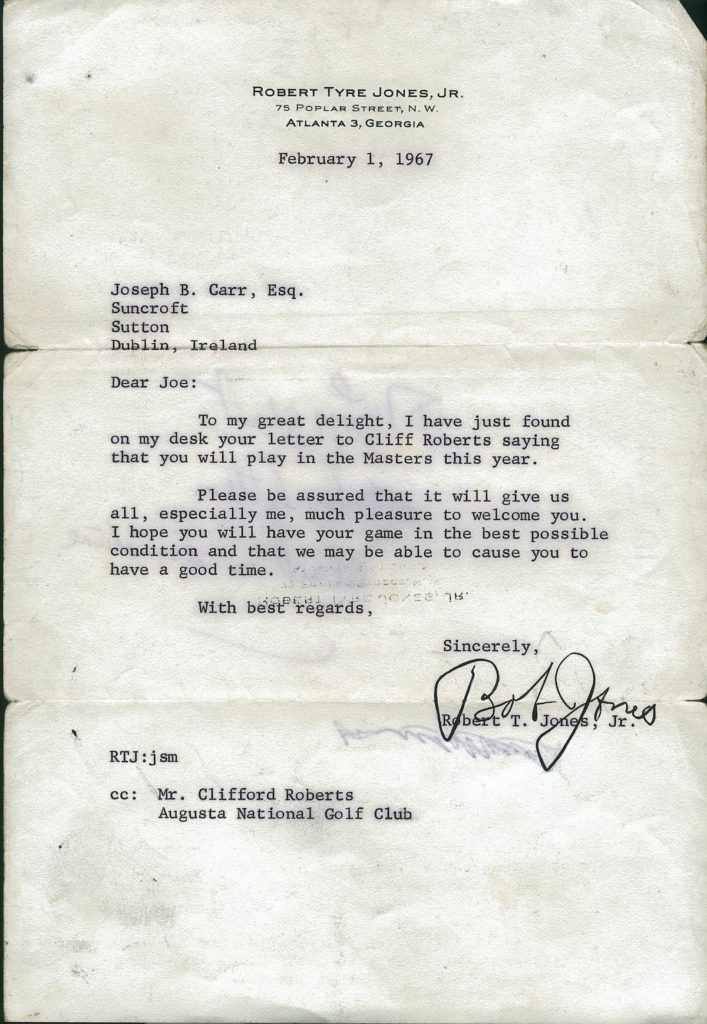 On arrival at ANGC, JB was informed he would be staying in the Crows nest which is reserved for previous and reigning Amateur Champions. He also learned he was to play the opening round with defending champion Jack Nicklaus. They played in front of a crowd of 5,000 people and the crowd shouted "Go get him Jack" and they would also say "and you too Irish"… But it transpired that JB shot 76, 74 and defending champion Jack Nicklaus shot 72, 79, which meant JB qualified and Jack didn't.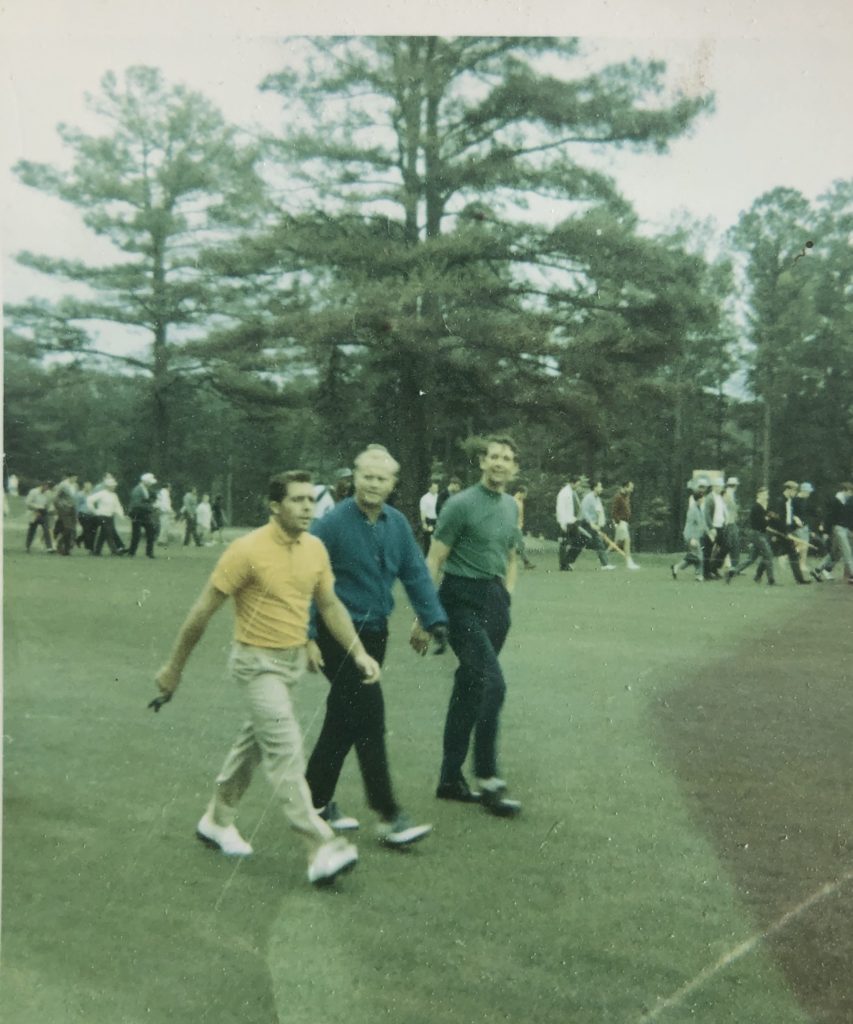 The following year in 1968 they paired JB with another previous champion Arnold Palmer and they were followed by Arnie's Army. They shouted "Go Arnie" with murmurs of "and you too Irish". JB shot 75, 73 and Arnie shot 72, 79, JB makes the cut, Arnie misses.
When they sat down to eat at the International Players dinner on Friday night Cliff Roberts said "well now, we're thinking of inviting Carr back again next year, but who in the name of god will play with him" The following year he was paired with Snead and they both missed the cut.
Marty Carr