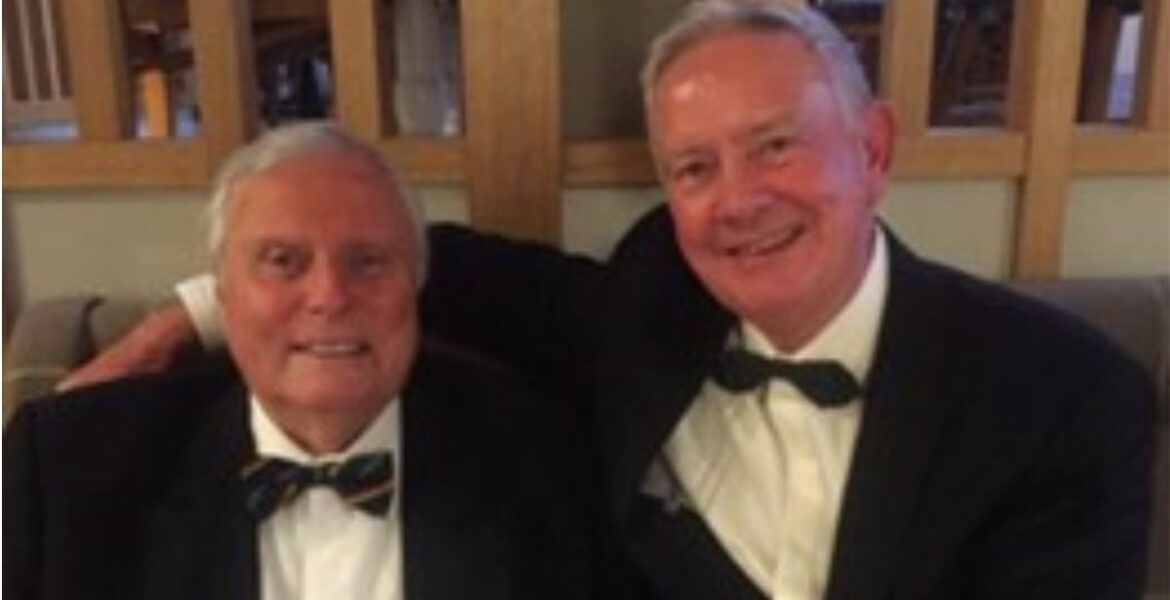 Comments Off

on A Tribute to Peter Alliss – by Roddy Carr
A TRIBUTE TO PETER ALLISS – BY RODDY CARR
I was lucky enough to have had the honour and pleasure of working for the BBC on the British Open where Peter was, as always, the Commander in Chief over all the other commentators. I was young at the time having recently given up playing the European Tour and had only commentated on the Irish Open while playing. I was one of the 'rovers' on-course, which I loved. I approached Peter early in the week to ask his advice, as he knew and had a fondness for my father and the Irish in general. He graciously took the time to sit me down; "Now", he said in his beautifully oiled and elegant English clip, "never forget the old Granny or Grandpa sitting on the couch watching, even though they may not be golfers. There are many of them, remember to speak to them". This was one of the things that set him apart for the rest.
He loved it when the cameras picked up the unusual – a young boy having a pee in the woods with his father, "Daddy I have to pee", he'd comment. Or two ducks hard at it just off the 16th green by the lake in the midst of all the people and noise, "Plenty more duck for dinner tonight!!".
I laugh every time nowadays when the modern-day commentators are caught in similar situations and they simply go speechless, which is an oddity in itself. It was all about less is more, timing and delivery. Dan Maskell the legendary tennis commentator at Wimbledon was a master at it, and Peter learned from him. He would watch a 15-shot rally between Borg and McEnroe and not speak until the applause had subsided, and then simply say… "Stupendous".
During that week at The Open he would advise me to "shut-up", meaning talk less. To be more concise, set the atmosphere and communicate the feeling on the ground during tense moments. He did not like modern day American commentating, often a competition on who can talk the most. He despised it when commentators talked over the communication between player and caddy. He was right.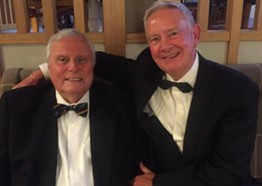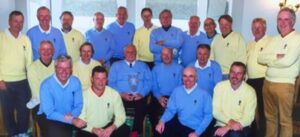 I got to know him well over the last 15 years playing in the Grand Match, a competition he created between old Walker Cup and Ryder Cup players. He loved the nostalgia, of life 'on tour' when great stories were shared after dinner over a glass of port and a cigar. He gave masterclass after dinner speeches, often shocking audiences with his brutal honesty and his irreverent roasting of unsuspecting guests but always delivered with such eloquence. He made it look so easy, though few knew of the groundwork he had prepared in advance.
He had the ability to laugh at himself, aptly demonstrated by the number plate carried on his Rolls Royce, 'Put 3'. A reference to the terminal dose of the dreaded 'yips' he suffered in the latter stages of his career, which certainly prevented him from reaching his full potential and possibly winning an Open Championship.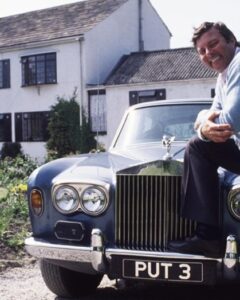 The last Open he visited was Royal Portrush in 2019. Last time the tournament was hosted there in 1951, he'd taken part in it. Peter was there raising money for powered wheelchairs for kids, I will never forget it with his beloved wife Jackie, who minded him so beautifully to the end.
I reminded him of the story he had told me years before about the 72-hole epic Duel in the Sun shootout between Jack Nicklaus and Tom Watson at Turnberry in 1977. After Watson hit his send shot with an 8 iron to three feet, he let it hang for a moment as the crowd erupted and then said, "Elementary, my dear Watson". He told me he had saved that line for 71-holes and one shot and didn't know if he would get to use it! Pure class.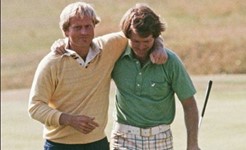 https://www.youtube.com/watch?v=FJTg9hh-Z5c (see min 5.47)
Five years later he was commentating for ABC in the US Open won by Watson with that great chip in and lap of honour on the 71st hole. He knew the Americans had not heard his BBC line and had held it up his sleeve. Unfortunately, he had been allocated the 72 hole and so didn't get to use it. "The luck of the draw!", as he would say.
Peter Alliss was a true gentleman and an iconic British voice of this game. He gave millions of ordinary people countless pleasure from simply listening, his dulcet tones bringing them closer to the beautiful game and all that it stands for. He was brave though fair, and few had the courage to tackle him in a war of words.
My sympathies to Jackie and his family. It was an honour to know you Sir.
Roddy Carr
December 6th 2020